HVAC, Heavy-Duty Applications, Trucking, and Automotive Coolant/Antifreeze
From our long-lasting antifreeze to our industrial heat transfer fluids, we produce products to the highest standards to help you reduce costs.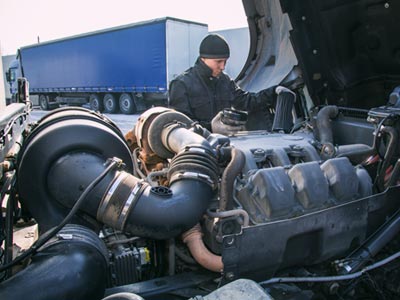 Heavy-Duty Antifreeze
As engines become more sophisticated, quality antifreeze becomes even more critical. Coolants have evolved to become the lifeblood of any engine, from providing an increased cooling index and freeze protection to inhibiting corrosion for all cooling-system metals.
Berryman has been manufacturing various versions of antifreeze for decades. We have developed stringent quality control processes and procedures and use state-of-the-art technology to ensure the highest quality product to meet any application.
Our products include:
Heavy-duty, extended life, NMOAT antifreeze/coolant
This product contains a well-balanced organic acid technology (OAT) inhibitor system.
Heavy-duty, extended life, nitrite-free antifreeze/coolant
This utilizes a proprietary inhibitor technology that is free of nitrite, phosphate, silicate, and borate.
Industrial Heat Transfer Fluids
Our team has a combined experience of over 60 years in product development and deployment. We have an extensive background in customer support, troubleshooting, and consultation for any heat transfer application.
HD nitrited (PG & EG based) for stationary engine applications
This solution eliminates the need for supplemental coolant additives and chemical filters and is compatible with heavy-duty OAT coolants.
Premium PG-HTF
This chemical performs well in higher temperature applications up to 325° F.
H50-HTF (PG & EG based)
This solution functions as well as all major branded phosphate-based industrial heat transfer fluids and exceeds the performance standards outlined in ASTM D3306. This product contains antiscalants and dispersants to prevent scaling and fouling of heat exchange surfaces.
Berryman Services and Products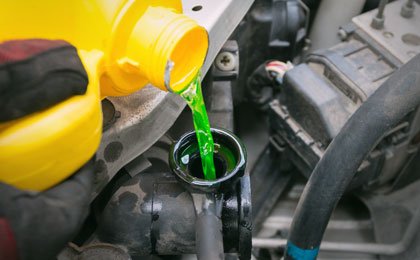 Get Automotive Chemicals, When and Where You Need Them
Explore Berryman's antifreeze, coolant and heat transfer fluid solutions.
Contact us
Talk to us about creating a customized automotive and HVAC chemicals program to operate at maximum efficiency, productivity, and cost-effectiveness.