Commodity Agricultural Chemicals
Count on our chemical solutions and logistics expertise to maximize productivity and efficiency.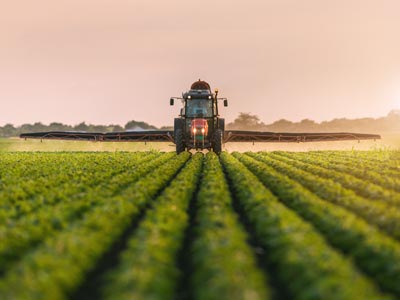 From pesticides to fertilizers, commodity agricultural chemicals are used to protect and maximize the yield of crops. The agricultural chemicals industry includes chemicals for crop protection, such as pesticides and weed killer, and chemicals to increase plant growth. Since the agricultural chemical industry is highly regulated, it's important that chemical agricultural companies have a proactive chemical program.
Helping You Exceed Your Agricultural Chemical Production Goals
Partner with us to improve your cost-effectiveness and sustainability by utilizing our logistics and chemical expertise. With more than 40 years of experience, Berryman provides aromatic and aliphatic hydrocarbon solvents, glycols, and surfactants to support the production of carrier fluids and adjuvants for use in the agricultural industry.
In addition to our chemical offerings, we'll leverage more than 200 railcars and our coast-to-coast terminal network to get you the chemicals you need, when and where you need them. With our competitive pricing and logistics expertise, we're the partner you need to exceed your agricultural chemical production goals.
BERRYMAN SERVICES AND PRODUCTS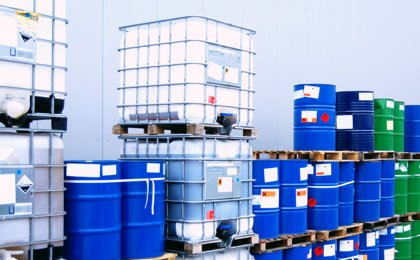 Discover the Berryman Difference
Browse Berryman's commodity agricultural chemicals, delivered when and where you need them.
Contact us
Talk to us about creating a customized agriculture chemicals program to operate at maximum efficiency, productivity, and cost-effectiveness.